Magazines to this day hold power even in the age of digital medium. No matter how digital we get, there is a certain charm in print media, the smell of old and new inks, the texture of the paper, which reminds us of the hard work and creativity put together to form a magazine. So it would be wiser to say that print media and the published works have been the biggest, most powerful tool that mankind has ever invented. A photography magazine in its most basic definition can be considered as a published piece of media in which the content revolves around the art of photography. For example, a photography magazine may contain photo editing tips, the latest cameras in the market, or a list of the best photographers in the world. This post brings you 11 such magazines, which are must reads in 2021.
Like all magazines, a photography magazine comes in issues that can be published weekly, fortnightly, monthly…you get the vibe! "The Journal of the Photographic Society", which was later renamed to The Photographic Journal (the RPS, currently) was first published in the year 1853. This is the oldest photography magazine in the world.
The most interesting part about photography magazines are the visual content and the placement of the subjects. In the modern world of today, most photography magazines focus on their online marketing. Social media posts show stunning work of art, featuring photographers and subjects. It would thus be foolishness to ignore the internet and the myriad of opportunities photography magazines presents.
Popular Photography Magazines
We have curated the following for your pleasure only:
#1 Outdoor Photographer
The Outdoor Photographer focuses mainly on landscapes, flora, and fauna. The magazine is available both online and offline. This is one of the best photography magazine of the United States; perfect for photo enthusiasts and nature lovers. If you want to learn about landscape photography, nature photography and wildlife photography, you must read this! It provides advice on photography equipment and is versatile in its content so that all levels of photographers, from amateurs to veterans, can easily read it and make sense out of it.
#2 Black and White Photography Magazine
It is one of those photography magazines that takes creativity to the next level. it contains only black and white photographs and everything that has anything to do with it. It contains stories about the artists, showcases their galleries, and also has a section that publishes black and white photographs clicked by the readers. Although it does not have an online version, it is worth a buy. You can get them from magazine stores at USD 71.26 a year.
October 2016 Issue Cover page
#3 Digital Photographer
Based in UK, this photography magazine is ideal for photo enthusiast. It also provides excellent suggestion if you have taken photography as your profession. It also has articles which are very useful for beginners in helping them to enhance their portfolios. Written and curated by experts in photography, it is hard to go wrong with this. It also has a 'Behind The Scenes' sections which gives readers a peek into how professionals work and how they execute their day to day jobs to click the perfect picture.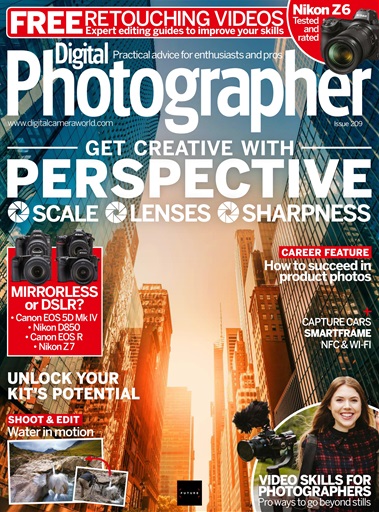 Issue 209
#4 British Journal of Photography
Suited to its name, this magazine has its headquarters in the British Isle. This is the oldest photography magazine in the world and was founded in 1854. This has excellent content of fine arts an photography and showcases documentary images as well. It also has interviews with famous photographers from around the globe. You must explore it.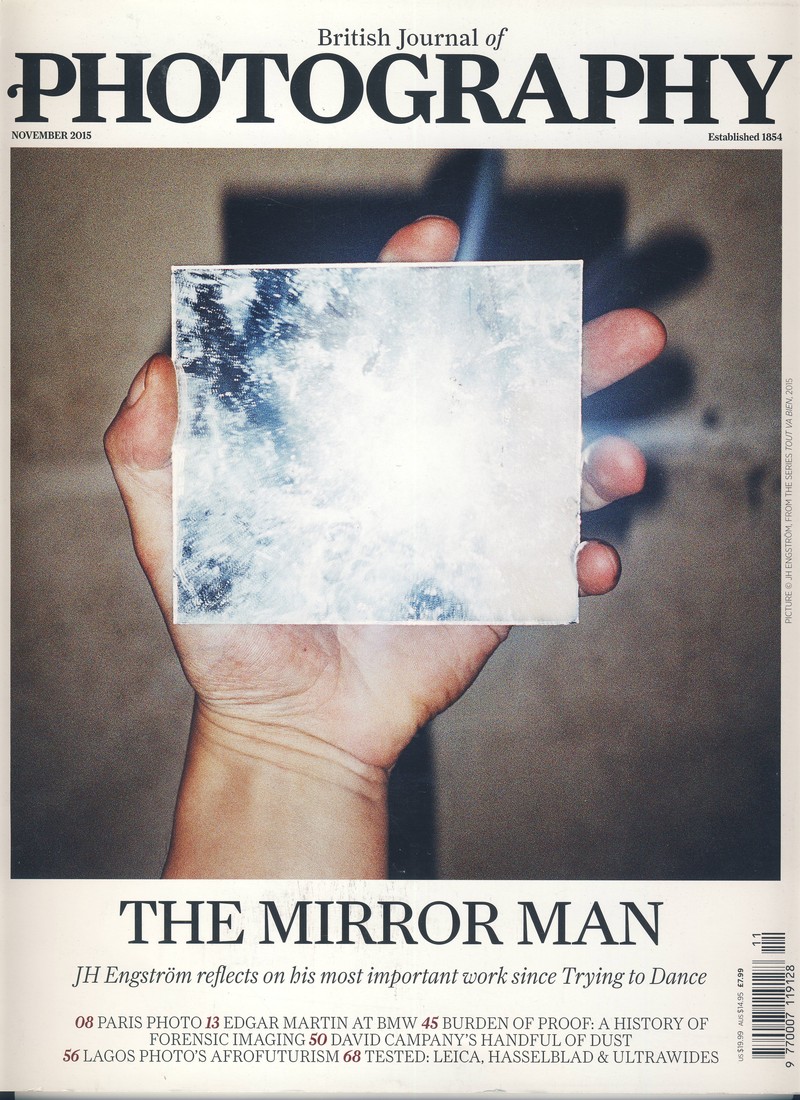 November 2015 issue
#5 Silvershotz Photography Magazine
Silvershotz is an Australian magazine which has been around for the past two decades. It was originally called Black & White Enthusiast. They stopped printing offline in 2014 and is now wholly a digital photography magazine. You can get a print issue of this magazine only in November, which is an annual print version. Silvershotz is one of the best photography magazines when it comes to inspiring newbies as well as intermediate level photographers. The best thing about this photography magazine is there are no advertisements!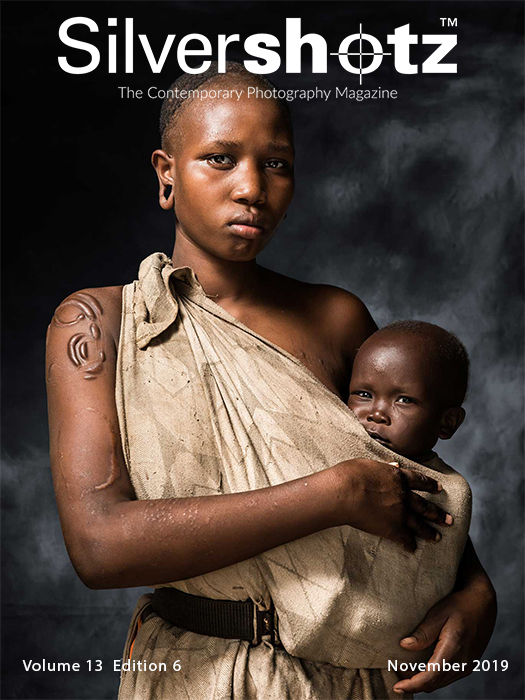 #6 Photographie
Photographie is a photo magazine from Germany. It targets amateurs as well as intermediate professionals. It contains reviews about the latest products and photography gear, articles about photography techniques and methodologies, as well as artist portfolios. It also has information about photography events and competitions. It is considered the best photography magazine from Germany.
#7 Digital Photo Pro
Digital Photo Pro is a mass market magazine and features articles in an interview style. This helps you get the photographer's style and perfection. Perfect, if you are working on your own style. The contributors of the magazine too, are active and provide excellent photography pieces, proving its popularity. Digital Pro is a good magazine, especially for photographers or videographers who are just starting out into professional visual media.
#8 Aperture Photography Magazine
If you are a lover of visual arts, then Aperture is for you. Their approach to visual media is quite comprehensive and comes handy if you want to create art through your camera. This magazine has very good narratives and just by glancing through you can get a lot of ideas for photo journaling. This is a bucket of inspiration just waiting for you to discover.
#9 Amateur Photographer
Another excellent magazine if you are a beginner. It offers various perspectives on photography, so that you can explore as per your liking. It will train your eye for detail with some great photography tips. The magazine as a whole encourages people to engage in photography and explore the possibilities that a camera can bring about.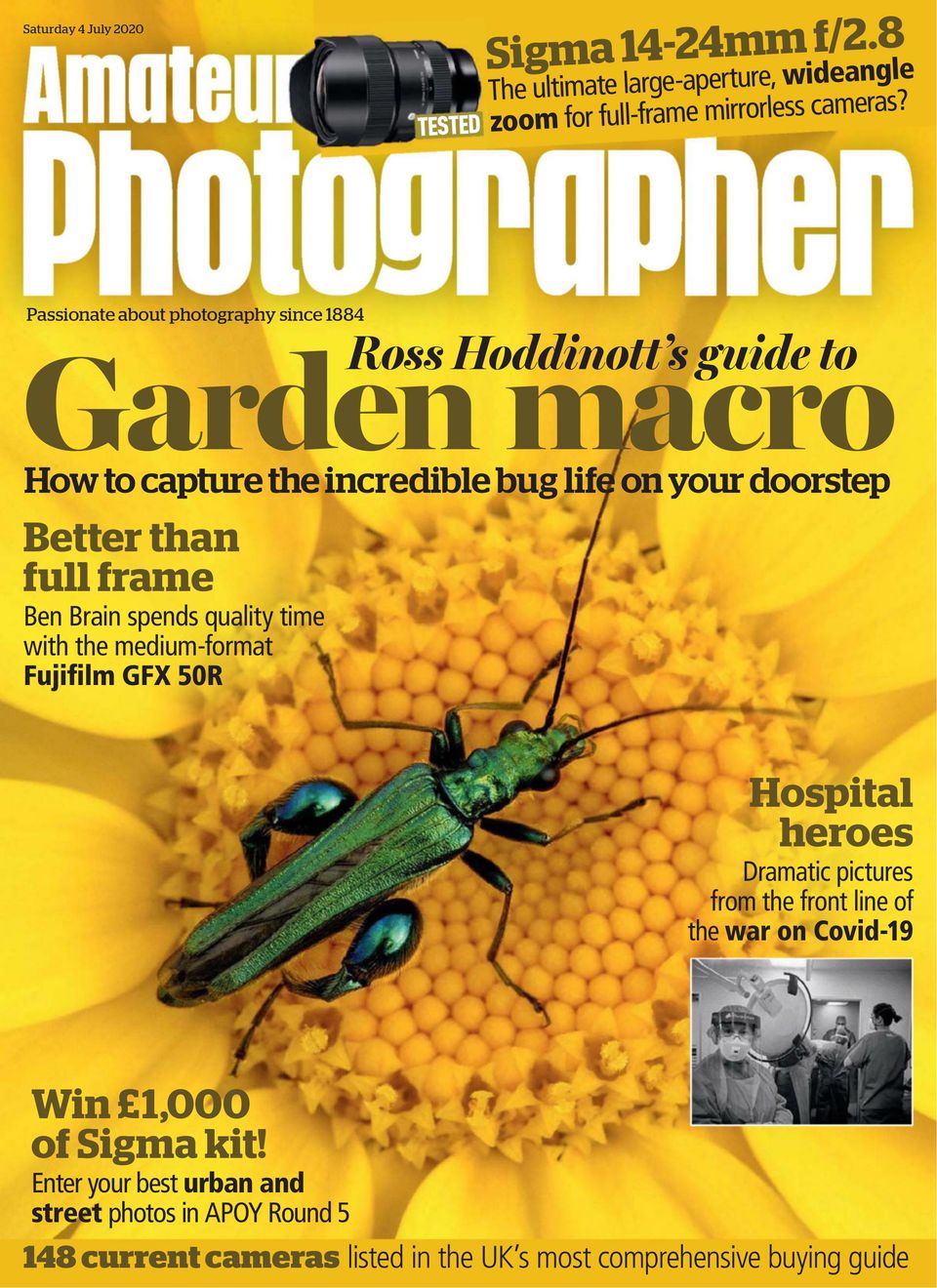 #10 Digital Photo Photography Magazine
This is again a great photography magazine if you are a beginner. Digital Photo contains tutorials written by experts of the field. It guides newbies to taking better pictures with its quarterly issues which also contain submissions by the readers, hence acting as a motivational tool for the learners. 'Everyone can do it' is the war cry of this publication, making it one of the top photography magazines for beginners. The subscription is only USD 12.00 in the Kindle version for a year.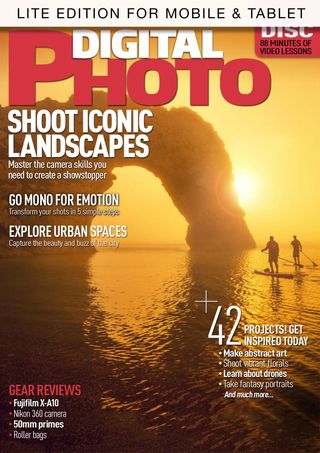 #11 Foam Magazine
A personal favorite of ours. This is a theme based photo magazine which showcases stunning printing quality. Every issue revolves around a particular theme and has articles, interviews, reviews, and of course, photographs based on that theme. Foam also conducts photo events around the globe. Its digital version will cost you around Euro 31.99 per year.
This sums up our 11 most popular magazine that you must read. The situation around the world is still unpredictable and unstable due to the new strain of Covid-19. So it is best to rely on something that is stable; which is why we bring you this post for a reliable list of photo magazines. So, what are you waiting for? Go and grab them!
More such popular posts
11 SUNSET PHOTOGRAPHY IN INSTAGRAM
22 EXCITING WINTER PHOTOS THAT YOU MUST SEE